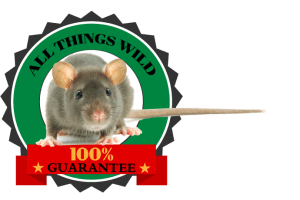 ALL THINGS WILD, Charleston
Nuisance Wildlife Removal
Humane Wildlife Removal & Trapping Services in Charleston
If you have animal, wildlife, or rodent issues in Charleston, you want it resolved immediately. We perform nuisance wildlife removal services, pest control and prevention (exclusion services) safely and humanely. Whenever possible, we live trap and relocate animals. Our technicians are licensed and insured. 
*$75 consultation fee is waived with purchase of service. Other fees may apply.
We don't just remove wildlife, we keep them from coming back!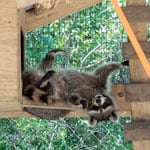 WILDLIFE PEST CONTROL
NUISANCE WILDLIFE REMOVAL
If you have an unwanted animal in your home, on your property, or in your commercial environment, don't let them be a nuisance any longer! Contact us for discreet, professional, efficient wildlife and animal removal or extermination services. We take care of squirrels, bats, snakes, rats, raccoons, birds beavers and just about anything animal sharing your space without permission.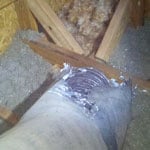 EXCLUSIONS & DAMAGE REPAIR
Unwanted animals in your home or yard can cause incredible damage, which can also be a safety hazard. Chewed electrical wires can create a fire hazard. Soiled and packed down insulation can cost thousands on your energy bills! Damaged support beams and other woodwork can actually cause structural weakening. MOST IMPORTANTLY, hidden entry points, or holes that are left open, create an invitation for more of our wild friends to move into YOUR house.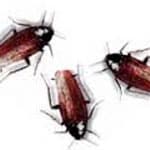 INSECT PEST CONTROL
Get them out and keep them out!
Do you have problems with roaches, palmetto bugs, fleas or ants? Are mosquitoes spiders and wasps invading your yard? We provide safe, effective pest control services. We also check for entry points and seal them (exclusion services).
Get an Estimate
Know what to expect, before we start work! We'll gladly perform an inspection and submit an estimate.
Schedule Service
We try to accommodate YOUR schedule to provide the fastest possible service. Whether it's wildlife nuisance removal, pest control or exclusion services.
Keep Them Out!
Once your immediate problem is taken care of, we can perform exclusion services to prevent the pest from returning. 
Satisfaction Guaranteed!
Just a few of our happy customers!
Our cat was stuck in our tree (about 60 feet up!), and we couldn't leave her there because 2 hawks were trying to get her. As my son sprayed them with a hose, I called at least 6 businesses and left urgent messages. Brian at All Things Wild, Charleston branch was the only one who responded. He dropped everything and rushed over. So glad to have our cat safe in the house again!
All Things Wild (Brian) came to take care of a bat issue in our house (we had 12 or 13 bats just hanging out in our kitchen and den after we got back from a weekend vacation)! They were thorough, thoughtful and kind, they removed the bats quickly, and made sure our chimney was patched up to prevent this from happening again. Though I hope you never have bats in your house, if you do, I happily recommend these guys.
I had a humongous Hornets nest the size of a bowling ball. Scott arranged for Tim to take care of it within the week. Tim came out right on schedule. He also checked my attic and exterior for evidence of squirrels and gave me an honest opinion that the attic is critter free. So glad Modern, my termite company, recommended them. Now I will too!
Office Hours
8am – 4pm Mon – Fri | 10am – 3pm Sat | 11:30am – 2:30am Sun
24 hour emergency services available!
Our Office
120 Markie RD
Summerville, SC 29486
Areas We Service
Mount Pleasant, SC
North Charleston, SC
Hanahan, SC
Goose Creek, SC
Ladson, SC
Summerville, SC
Beaufort, SC
Georgetown, SC
Hilton Head Island, SC
Orangeburg, SC
Sumter, SC
Socastee, SC